Low-slope roofing systems
Different projects need different solutions
When it comes to low-slope roofing, many different kinds may be right for your commercial roofing project. However, each system has strengths and weaknesses that need to be taken into consideration. And that's true of re-roofing as well. We're happy to consult you and your team on which low-slope roofing system is best for your building.
Single-ply roofing systems
Single-ply roofing systems
Single-ply membranes are factory-manufactured sheet membranes. They're categorized as either thermoplastic or thermoset.
Thermoplastic materials can be repeatedly softened when heated and hardened when cooled. Thermoset materials solidify irreversibly after heating.
Single-ply membranes commonly are referred to by their chemical acronyms (TPO, PVC, and EPDM). Single-ply membranes can be installed in a variety of ways: fully adhered, mechanically attached, or held down with ballast. Most single-ply roof systems do not receive surfacings.
These low-slope roofing systems have become more and more popular over the last decade—especially in more recent years. This is because of California's Energy Efficient Title 24 Building code and because rising oil prices have made Single-ply more competitive with Built-Up Roofing.
Restoration Systems—also known as roof coatings—are basically roofing over an existing roof.
They combine waterproofing-grade asphalt (emulsion), polyester ply sheets, and an energy-efficient white acrylic-based elastomeric coating that conforms to California's Title 24 Energy Efficient building code. The white acrylic coating can be substituted for a water-based aluminum coating, however, this will not conform with Title 24.
These low-cost, energy-efficient systems have become widely popular over the last decade, especially because they eliminate the need to tear off old roofs.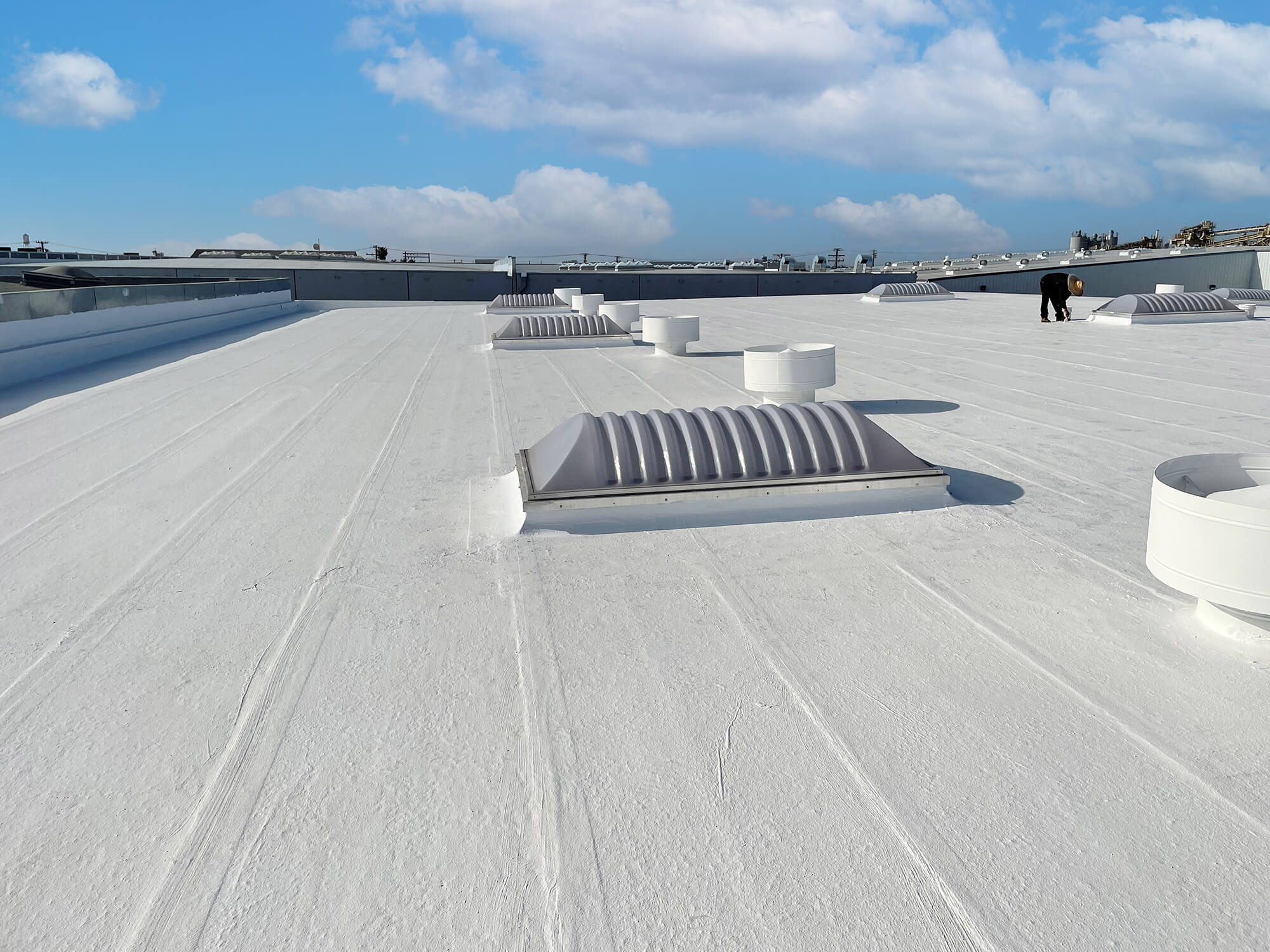 Modified bitumen roofing systems
Modified bitumen roofing systems
Polymer-modified bitumen or modified bitumen (MB) sheet membranes have been in use in the U.S. since the mid-1970s.
These roof membranes are made of reinforced fabrics that serve as carriers for hot polymer-modified bitumen. Much like BUR membranes, MB roof system membranes are composed of multiple layers. They're usually installed as a two-ply system and are almost always are fully adhered.
This system's flexible, almost rubber-like quality makes it perfect for buildings that show signs of movement.
There are two types of MB roofing membranes:
SBS polymer-modified bitumen membranes are commonly are installed in hot moppings of asphalt or cold adhesive. Some are self-adhering, which means they contain an adhesive backing.
APP polymer-modified bitumen membranes are typically heat-welded or torch-applied.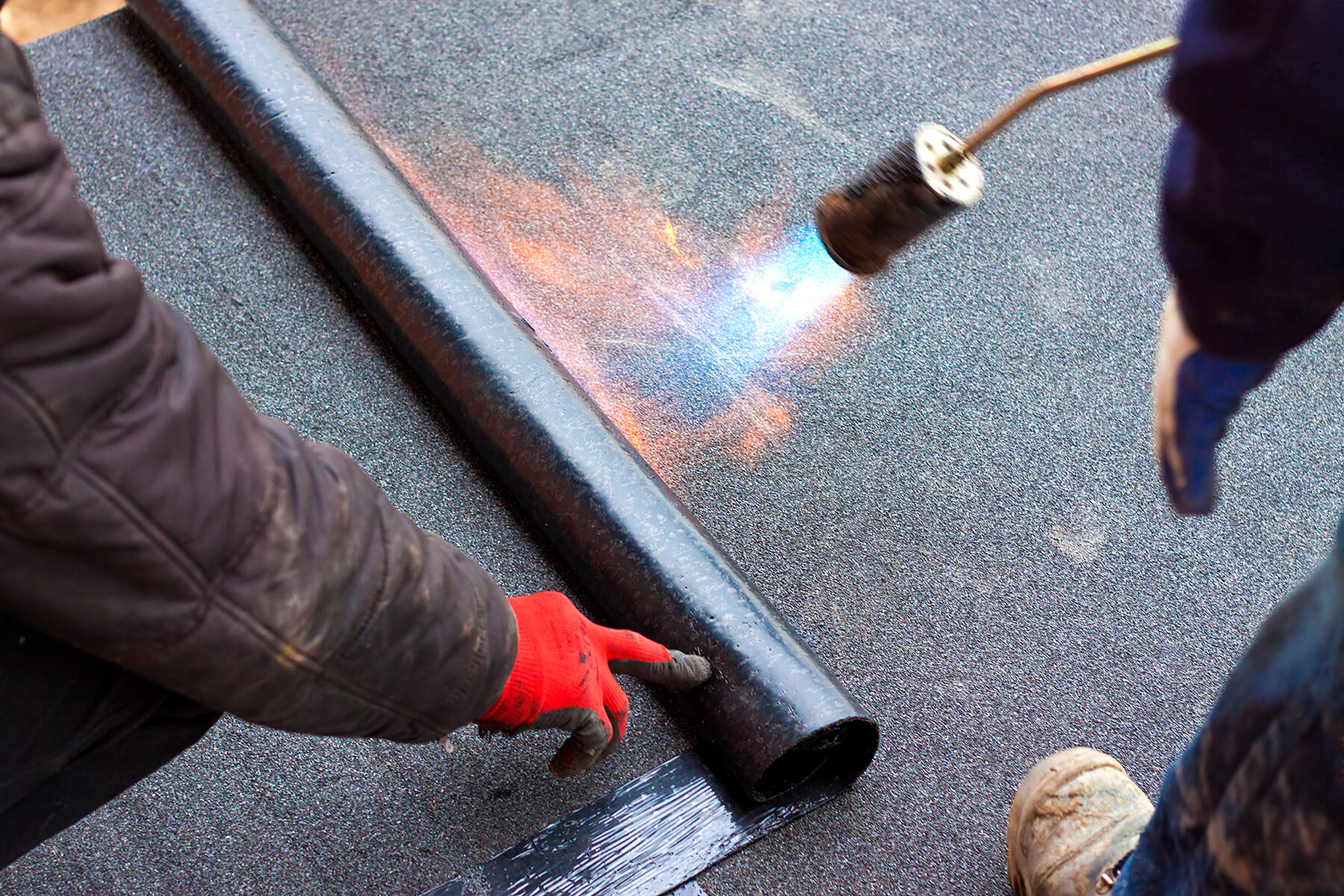 Commonly referred to as "tar and gravel" roofs, built-up roof systems have been used in the U.S. for more than 100 years. Known as BUR, these systems are made of alternating layers of bitumen and reinforcing fabrics that create a finished membrane.
The number of plies in a cross-section is the number of plies on a roof. For example, the term "four plies" means a four-ply roof membrane construction. Sometimes, a base sheet—used as the bottommost ply—is mechanically fastened. Built-up roofs are considered fully adhered if applied directly to roof decks or insulation.
This low-slope roofing system continues to be the standard after all these years and is most likely the type of system that is on your current roof.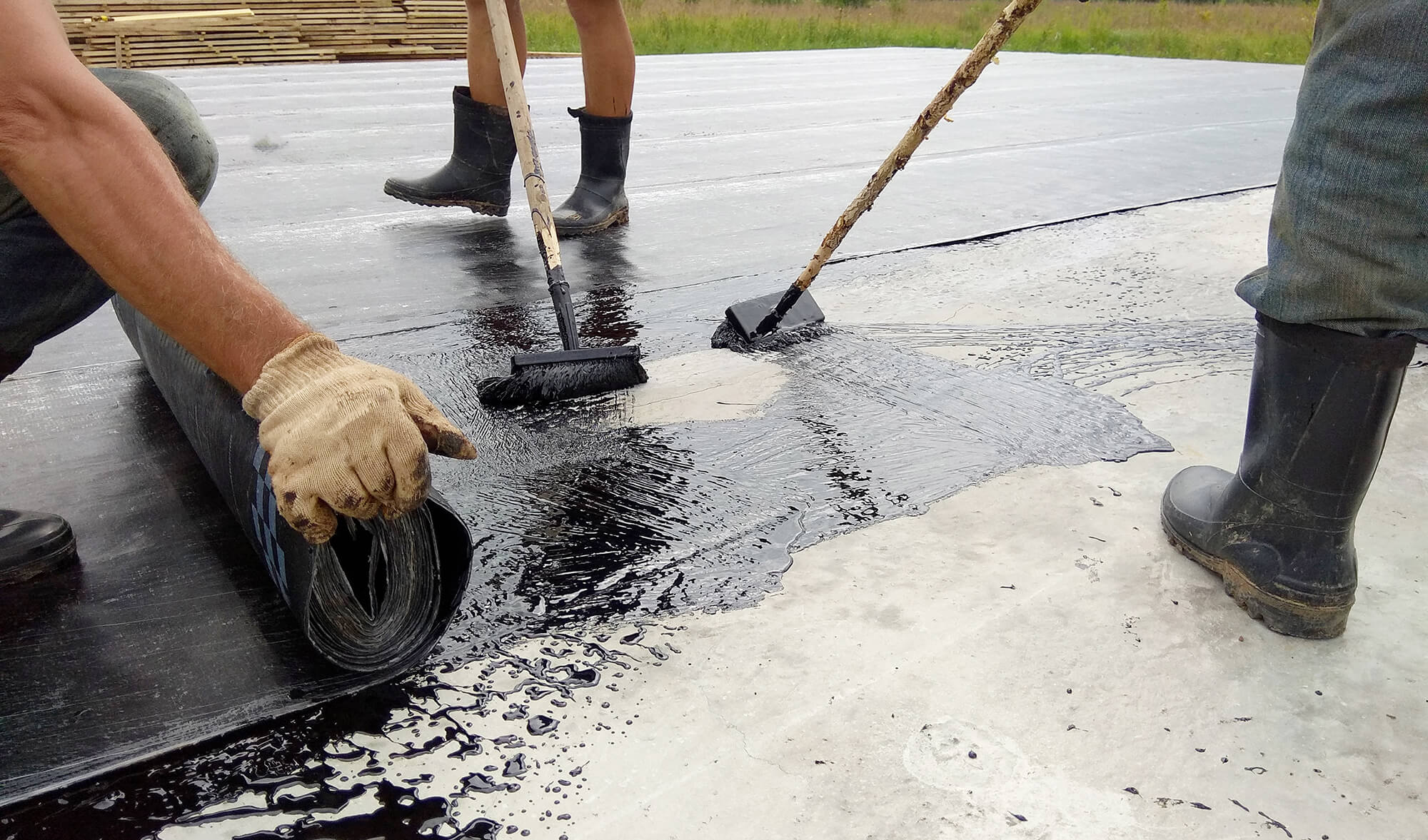 Looking for low-slope roofing in Los Angeles?​